World Resources Institute: High Level Panel for a Sustainable Ocean Economy (Ocean Panel)
Environmental, Non-Profit
Project Objective
To create a well-designed, intuitive and easy-to-maintain website to showcase the profound achievements and dynamism of this unique global initiative. The Ocean Panel nonprofit effectively allies with its high-profile members, made up of 16 serving world leaders, committed to the purpose and mission of building momentum towards a sustainable ocean economy. Additional requirements included language translation, animation, robust multimedia integration, mobile responsive design, GDPR compliance, and much more. The Ocean Panel unveiled the new website just prior to the UN Ocean Conference on June 27, 2022, in Lisbon, Portugal.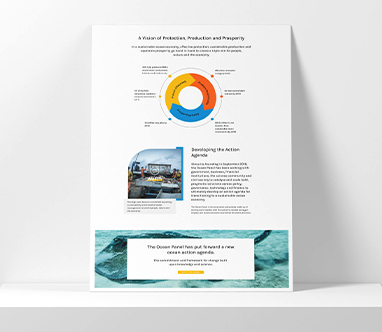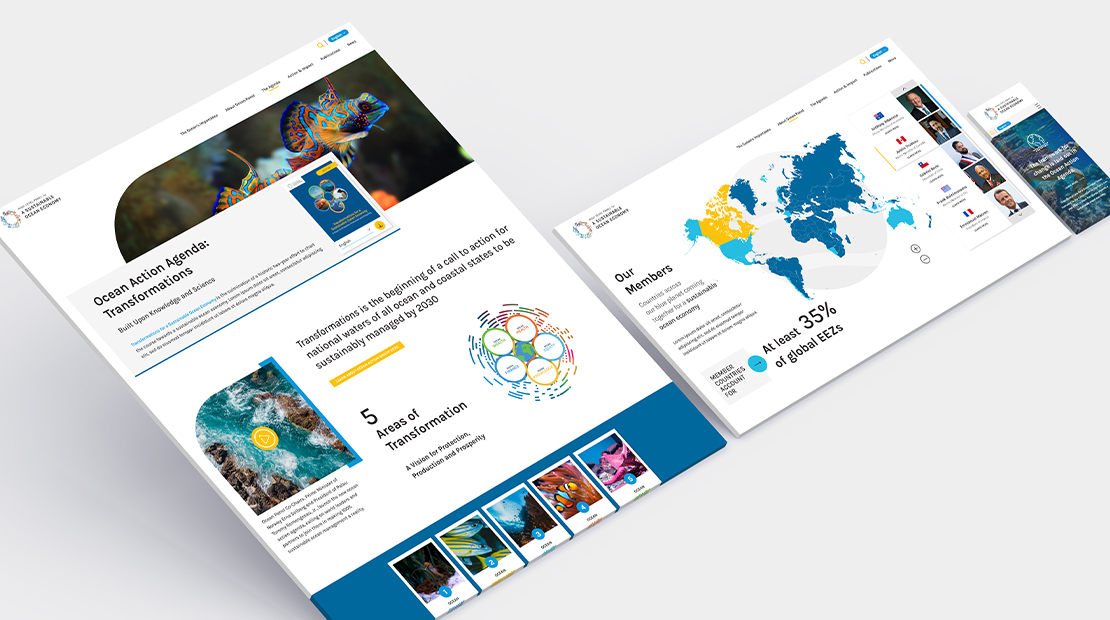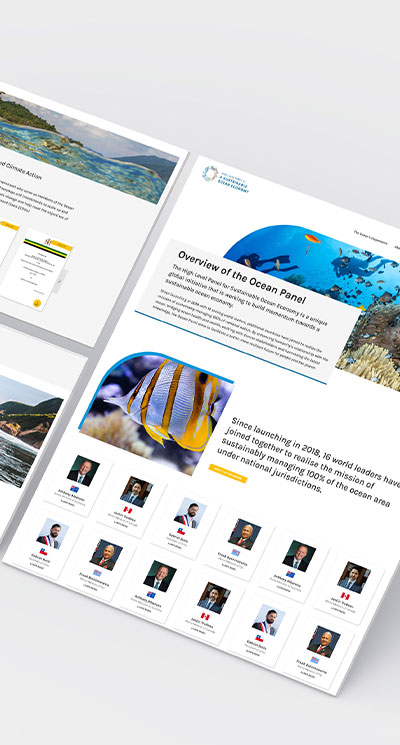 3Lane Approach
The Ocean Panel had a very specific vision and set of brand, content, and technical requirements that needed to be met in a very short amount of time, making close communication and collaboration as well as a flexible, agile workflow structure essential throughout the course of the project. To garner excitement, increase user engagement, and successfully convey the innovative energy of this outstanding organization, 3Lane developed an entirely new, intuitive site architecture to effectively tell the Ocean Panel's story, along with a fresh, exceptional, visually stunning technical design to bring the story to life through advanced animation, multimedia-rich content, and the latest techniques in digital design. The site was built with a high level of extensibility in mind to accommodate future initiatives and lay the groundwork for the Ocean Panel's success for years to come.
3Lane was an absolute joy to work with! They were engaged and responsive every step of the way providing expert support in reorganizing content from the previous site and creating a new experience for our users to better access and understand our information even on an expedited timeline. They took the time to truly understand our needs and delivered without a doubt a high-quality product that will last us a very long time. I would recommend them to anyone looking develop a new digital product.
Our Services
Brand Strategy & Design
Print Design
Research Analytics & Insights
SEO & Digital Advertising
Concept Development
Event & Trade Promotion
Web Design & Mobile Apps
Native, Influencer & Social Strategy
Testimonials
Let's Get Started
Thank You
We will be in touch soon!