Jersey Water Works
Non-Profit
Project Objective
To invigorate, optimize and modernize the Jersey Water Works website through a redesign that furthers their purpose by increasing engagement of current members, attracting new members and bringing together stakeholders, decision makers, community partners, residents, and ratepayers to work to transform New Jersey's inadequate water infrastructure.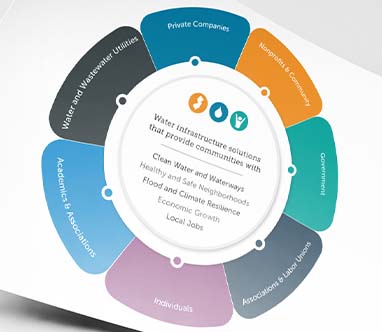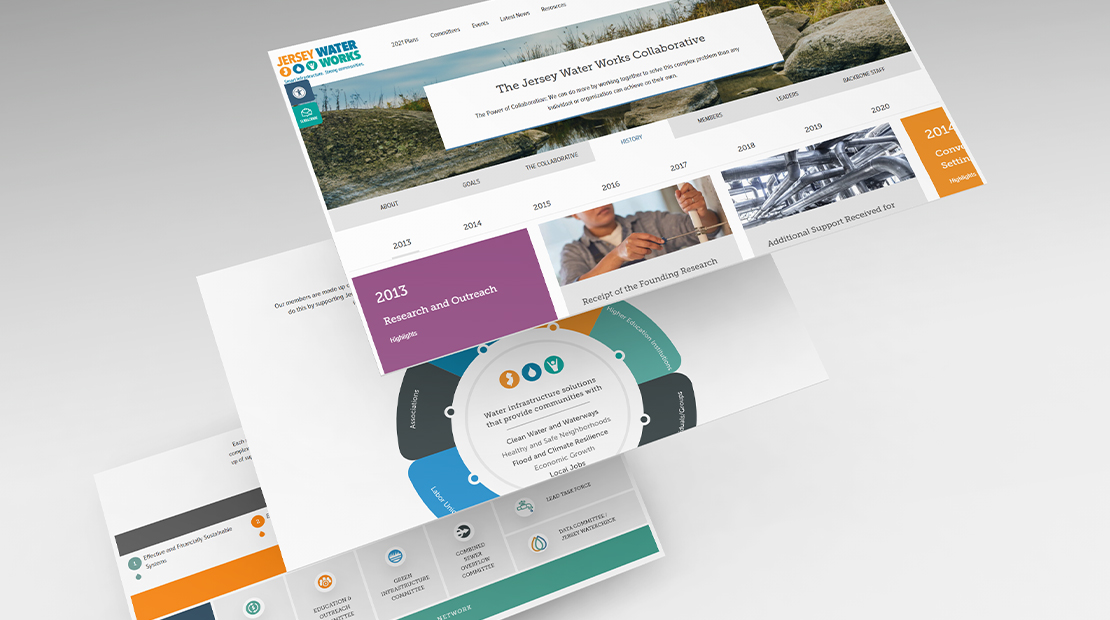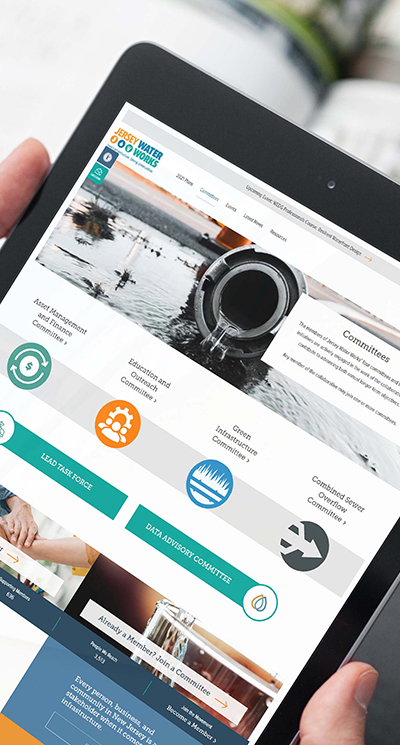 3Lane Approach
Through Discovery meetings, public surveys, and interviews with the diverse stakeholder groups at JWW and its parent organization, New Jersey Future, 3Lane developed a thorough understanding of the nonprofit's goals and vision for the new site, as well as the needs of its audience members. A complete overhaul of the site was conducted on every level, from a fresh, original design to extensive content development and custom tagging systems, global image sourcing and production, interactive infographics, to the implementation of an advanced and high-performing technology stack (Next.js, WPGraphQL, Apollo Client, TailwindCSS, SCSS/CSS Module, and Typesense). 3Lane helped JWW transform a content-rich and complicated super matter to an on-brand digital presence that is engaging, accessible and inspiring to its members and visitors.
Finding an agency that met our needs was not easy, and yet when we connected with 3Lane Marketing during our initial meeting, they distinguished themselves from the rest of the candidates we were considering. 3Lane became a true partner throughout our time working together to create and launch a new website for our project. They helped us review five years worth of content and display it professionally into a newly designed, easy to use, website that showcases our member's work. Professional, responsive, and creative, the team at 3Lane delivered a dynamic website that met all our needs.
Our Services
Brand Strategy & Design
Print Design
Research Analytics & Insights
SEO & Digital Advertising
Concept Development
Event & Trade Promotion
Web Design & Mobile Apps
Native, Influencer & Social Strategy
Testimonials
Let's Get Started
Thank You
We will be in touch soon!