Cardiac RMS
Healthcare
Project Objective
To conceptualize, develop and design a new brand identity for Cardiac RMS, an award winning, Medicare approved services and software provider focusing on Remote Patient Monitoring for Cardiac Care Management. Cardiac RMS desired an original logo design and accompanying typography and color theme that would convey that the brand is safe, conservative, trustworthy, professional, and timeless.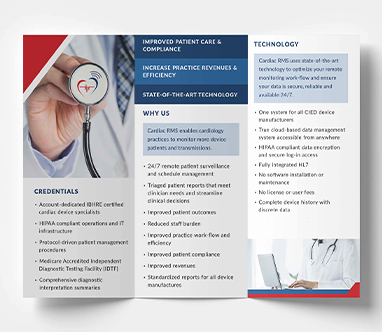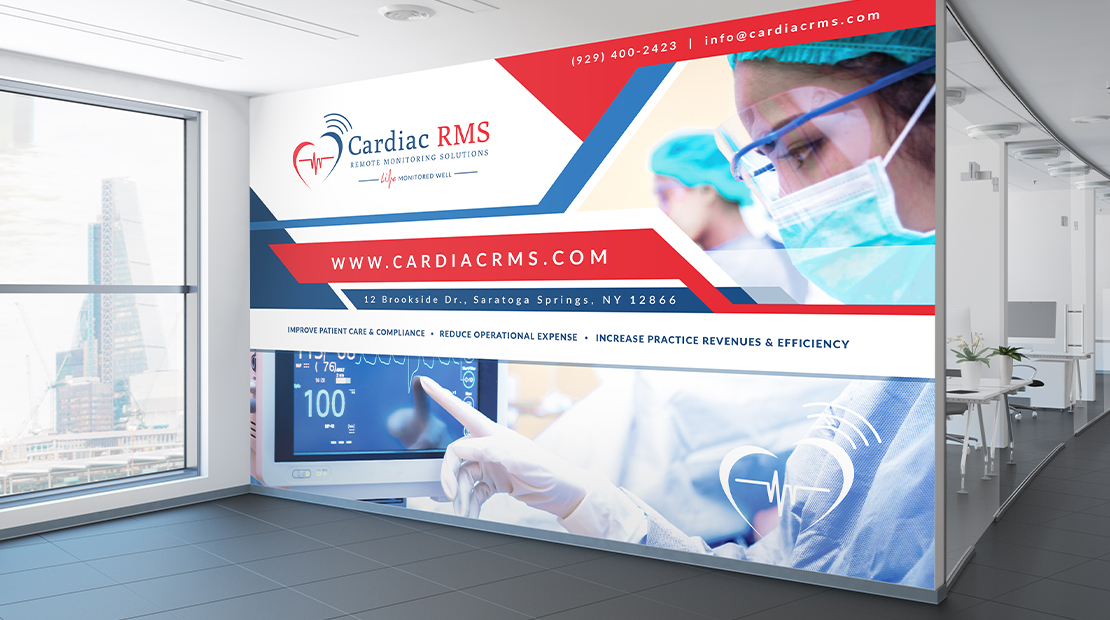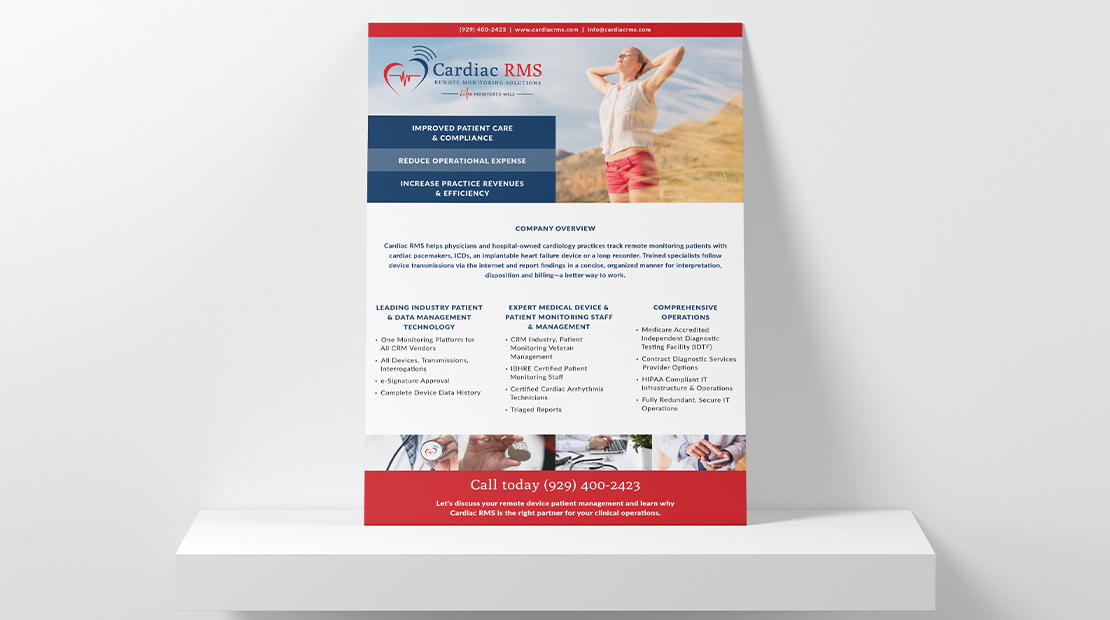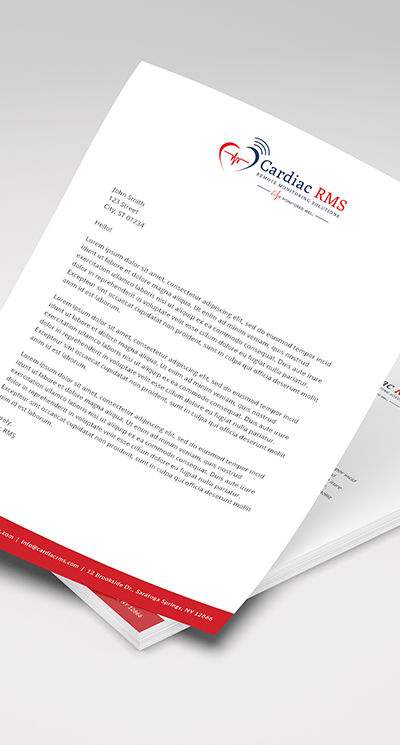 3Lane Approach
3Lane brought a fresh and creative perspective to overhaul Cardiac RMS's brand identity into a reimagined look and feel that would serve them well as they continued to grow their business. In addition to designing a fully original logo with accompanying brand elements, 3Lane produced a wide variety of marketing collateral for Cardiac RMS, including business cards, letterhead, trade show materials, brochures, note cards, flyers, and envelope design.
3Lane partnered with Cardiac RMS at a crucial time in the company's growth. 3Lane was able to capture the quality and professionalism Cardiac RMS was bringing to health care and convey the message across all marketing pieces. 3Lane creatively reimagined the company logo and created a cohesive look among all company branding from large trade show booths to personal thank you notes. 3Lane was easy to work with, sometimes all it took was a single email and a professional finished product was produced. They took the initiative to make our ideas come alive beyond our own vision.
Our Services
Brand Strategy & Design
Print Design
Research Analytics & Insights
SEO & Digital Advertising
Concept Development
Event & Trade Promotion
Web Design & Mobile Apps
Native, Influencer & Social Strategy
Testimonials
Let's Get Started
Thank You
We will be in touch soon!