Information Technology and Innovation Foundation
Media & Entertainment, Non-Profit, Technology
Project Objective
To migrate existing data structures, content and frontend page templates from Drupal 7 to Sanity CMS while developing additional functionality and on-brand designs consistent in look and feel with the previous site design, dynamic, and organization. Key features of the new site included (1) supporting a streamlined workflow for publishing documents from Docs to HTML while retaining formatting and style standards (2) maintaining fast load times to support high-traffic periods (3) the implementation of a robust search engine capable of crawling all content on a granular field level, including PDFs (4) in-line iframe and script embeds (5) a wide variety of custom webhooks (6) the development of new topic pages composed of clustered and ordered content following distinct rule sets (7) and so much more.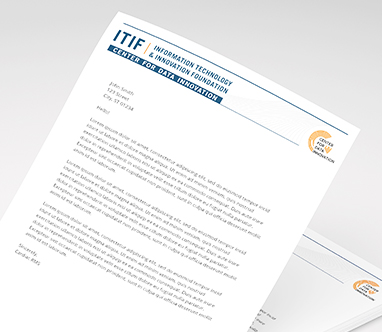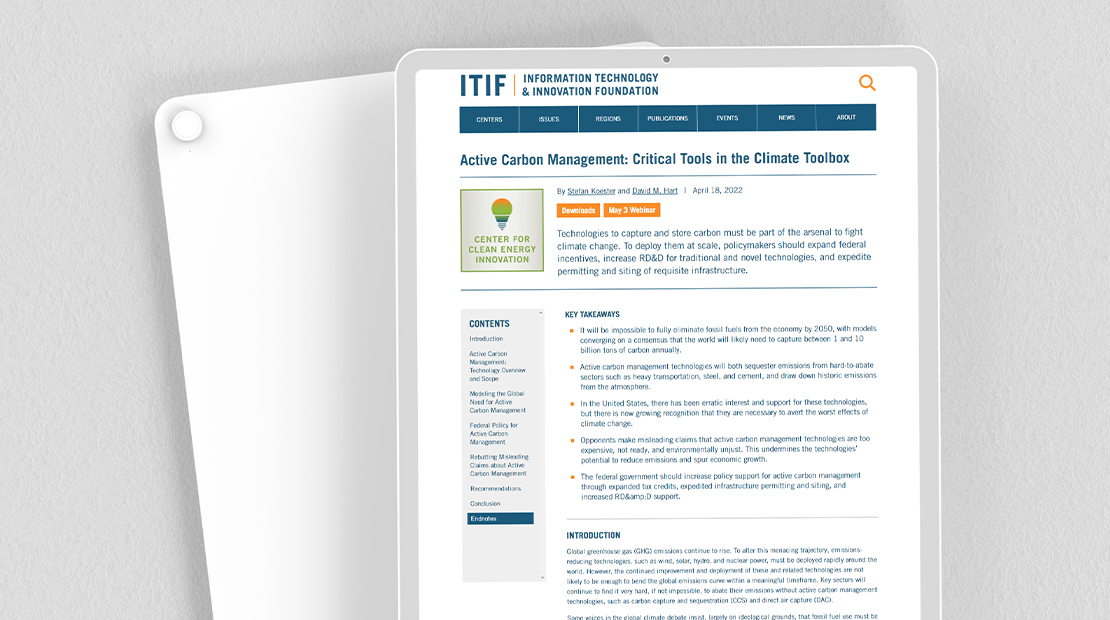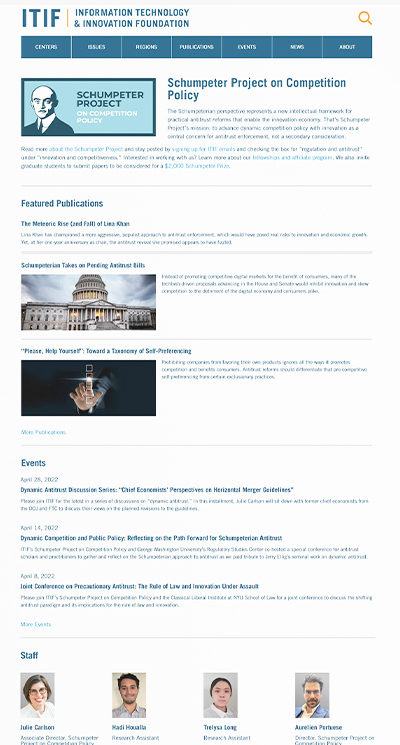 3Lane Approach
As a public policy think tank, ITIF is essentially a media organization, publishing a wide variety of short-form and long-form written materials, ranging from simple blog posts to graphics-heavy research reports, plus embedded multimedia content such as data visualizations, podcasts, and event videos. ITIF covers dozens of topical categories of issues related to technology and innovation policy, and it has been doing so for more than a decade and a half. As a result, their content database was large and thoroughly matrixed. To effectively approach this project's varied challenges, 3Lane applied an intensive, intelligent, and detail-oriented attention and technical expertise to not only successfully migrate all existing functionality and content, but to elevate and enhance the results.
ITIF has been very pleased with the usability and performance of the content management system that 3Lane has built and continues to maintain for us. Our challenge when we partnered with 3Lane was to migrate from an antiquated Drupal 7 site that had been engineered, reengineered, and further iterated upon for years, resulting in a patchwork of features and functionality that was aging past its sell-by date. 3Lane worked with us not just to move our existing content structure onto a new, state-of-the-art platform that is fast and secure, but also to update and streamline our CMS along the way. The result is that we feel well positioned to keep expanding our work in new directions as we begin our next phase of organizational growth.
Our Services
Brand Strategy & Design
Print Design
Research Analytics & Insights
SEO & Digital Advertising
Concept Development
Event & Trade Promotion
Web Design & Mobile Apps
Native, Influencer & Social Strategy
Testimonials
Let's Get Started
Thank You
We will be in touch soon!