WilliNet
Non-Profit
Project Objective
To create a visual rebrand capturing WilliNet's role as the vibrant centerpoint of a dynamic town and thriving community in the heart of the Berkshires, and to design a modern website that integrates seamlessly with Cablecast and Vimeo to showcase WilliNet's abundant and varied broadcasts.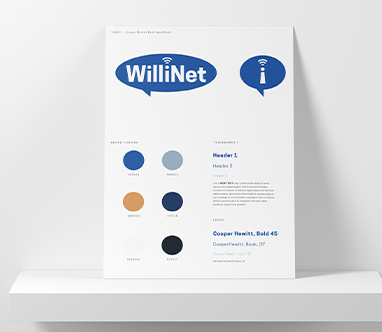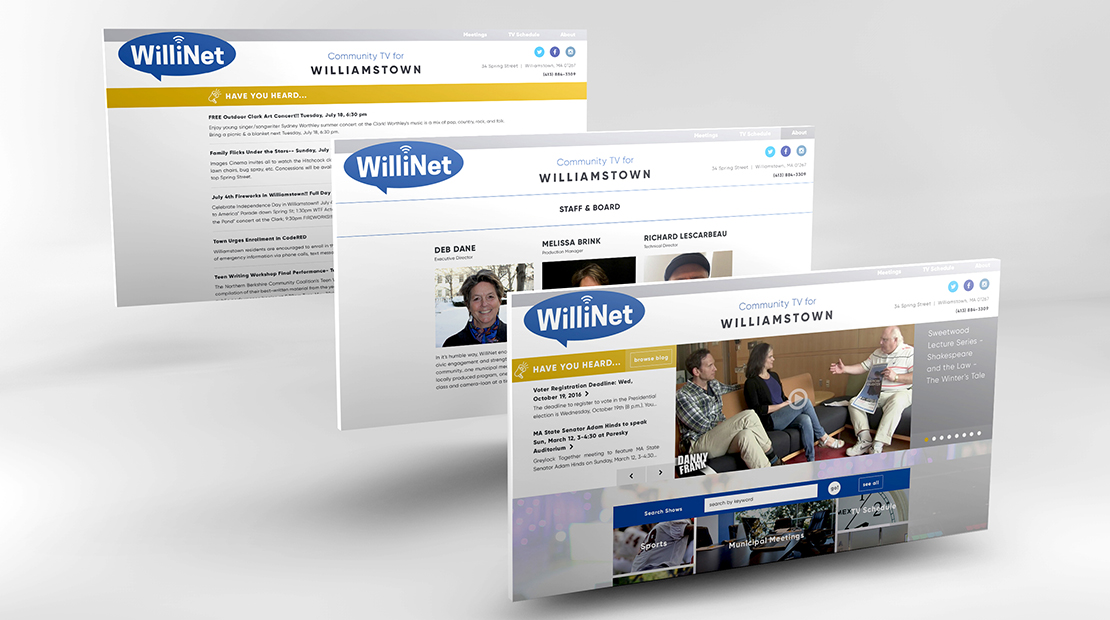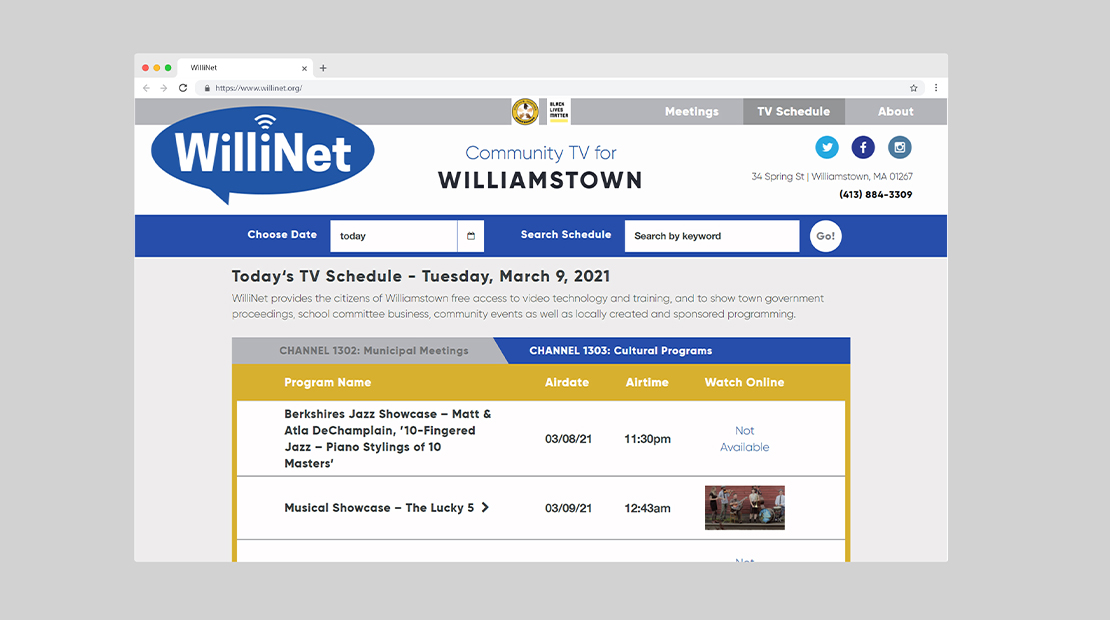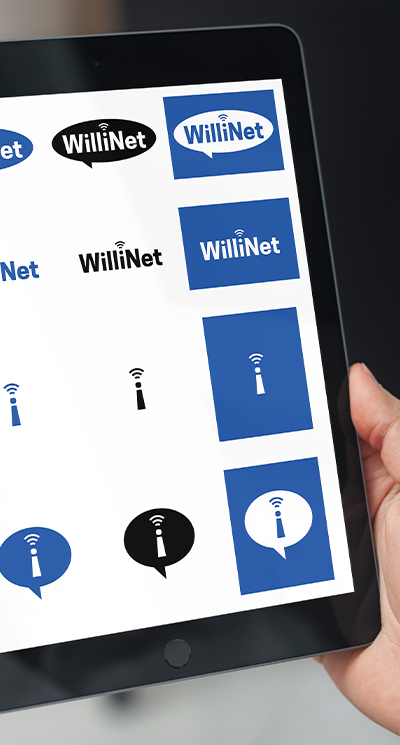 3Lane Approach
Meeting with WilliNet's key leaders opened up 3Lane to the vibrant personality of Williamstown's local source of video technology and community-themed broadcasting. For WilliNet, as a fundamental media resource dedicated to providing a platform of free speech to the people of Williamstown from which to communicate, educate, and entertain, having a strong and cohesive visual identity was an important first step in the rebranding overhaul. Once 3Lane had established the new logo, color palette, and typography set for WilliNet, the website redesign kicked off, with a primary goal of serving users having a vested, active interest in Williamstown's local government and topic-oriented programming with a digital platform that showcased WilliNet's streaming videos via a stunning, easily navigable, searchable, and responsive UI/UX.
3Lane has a lovely, clean, elegant, modern design sense and listened well to our complicated needs to create a spectacular brand identity and website design. We are excited to continue our partnership with them as Willinet continues to grow.
Our Services
Brand Strategy & Design
Print Design
Research Analytics & Insights
SEO & Digital Advertising
Concept Development
Event & Trade Promotion
Web Design & Mobile Apps
Native, Influencer & Social Strategy
Testimonials
Let's Get Started
Thank You
We will be in touch soon!