Images Cinema
Non-Profit
Project Objective
To recreate the formerly Ruby on Rails site on WordPress with an emphasis on an engaging, interactive calendar, and to fully re-architect the custom CMS to facilitate Admin workflows for setting showtimes, scheduling events, categorizing films according to diverse criteria, generating new branded forms and pages, posting multimedia content, and more.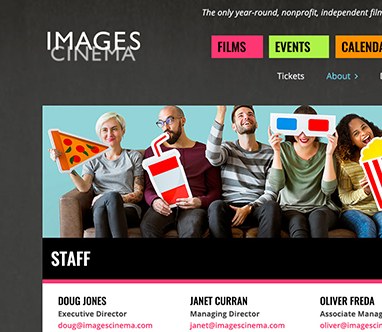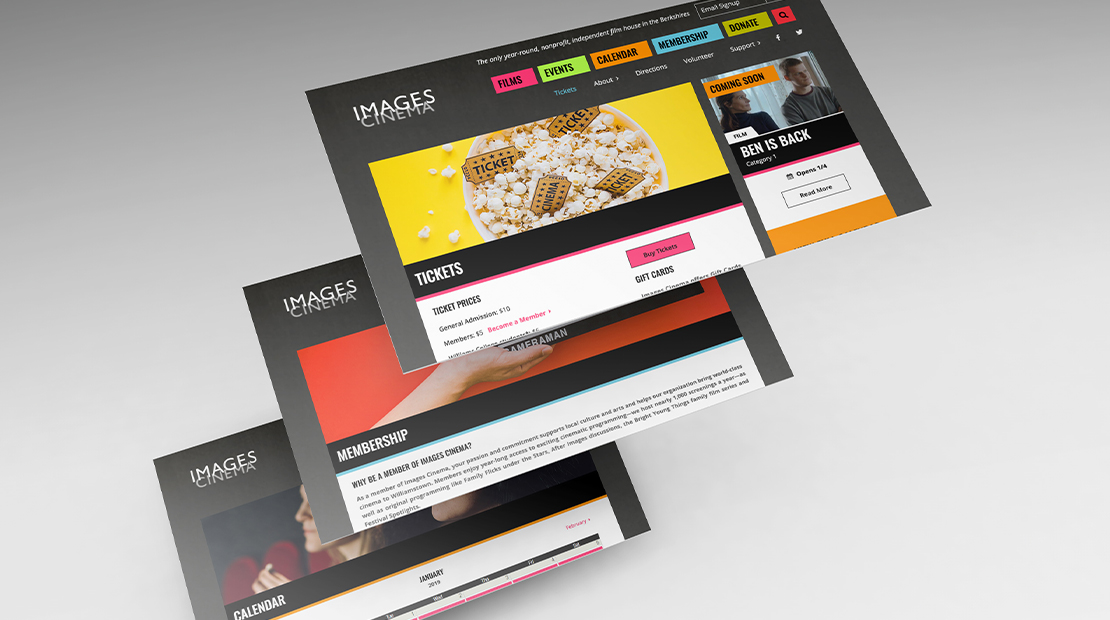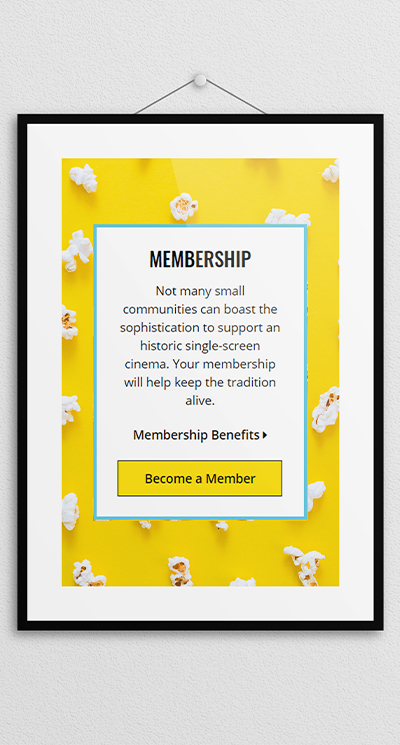 3Lane Approach
3Lane embraced the Images Cinema project as an opportunity to reinvigorate a treasured community resource and bring technical expertise to support the nonprofit's team in the maintenance of a media-rich online presence. When Images Cinema came to 3Lane, they were in need of a sophisticated and well-architected custom Admin Tool that would allow them to easily categorize and schedule film showings and special
events for the exceptional variety of independent, foreign and classic films the theater shows year-round. When COVID-19 closed down the theater, 3Lane assisted Images Cinema in shifting the website to a "virtual movie house" model and continues to support Images Cinema as one of the few remaining single-screen, independent theaters still in operation and a beloved historic fixture in the Northern Berkshires.
3Lane Marketing didn't just refresh our website; they reenergized it. They took the time to learn about our old site, as well as our hopes and needs for a new one, and designed a fresh site that's user friendly, easier to maintain and more dynamic.
Our Services
Brand Strategy & Design
Print Design
Research Analytics & Insights
SEO & Digital Advertising
Concept Development
Event & Trade Promotion
Web Design & Mobile Apps
Native, Influencer & Social Strategy
Testimonials
Let's Get Started
Thank You
We will be in touch soon!