Acroterion
Retail
Project Objective
To design and develop a high-end, elegant and timeless ecommerce store showcasing Acroterion's unique inventory of fine and decorative art with a focus on the uncommon. To align the aesthetic of the website with Acroterion's brand expertly was of paramount importance in order to resonate with Acroterion's elite and international customer base, composed of an esteemed audience of select interior designers, architects, private individuals, and foundations curating the world's finest homes and collections.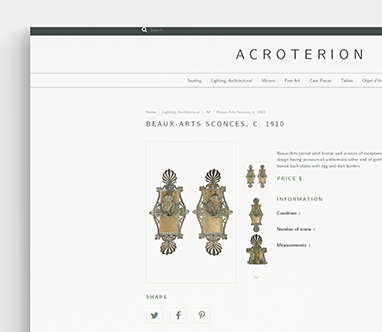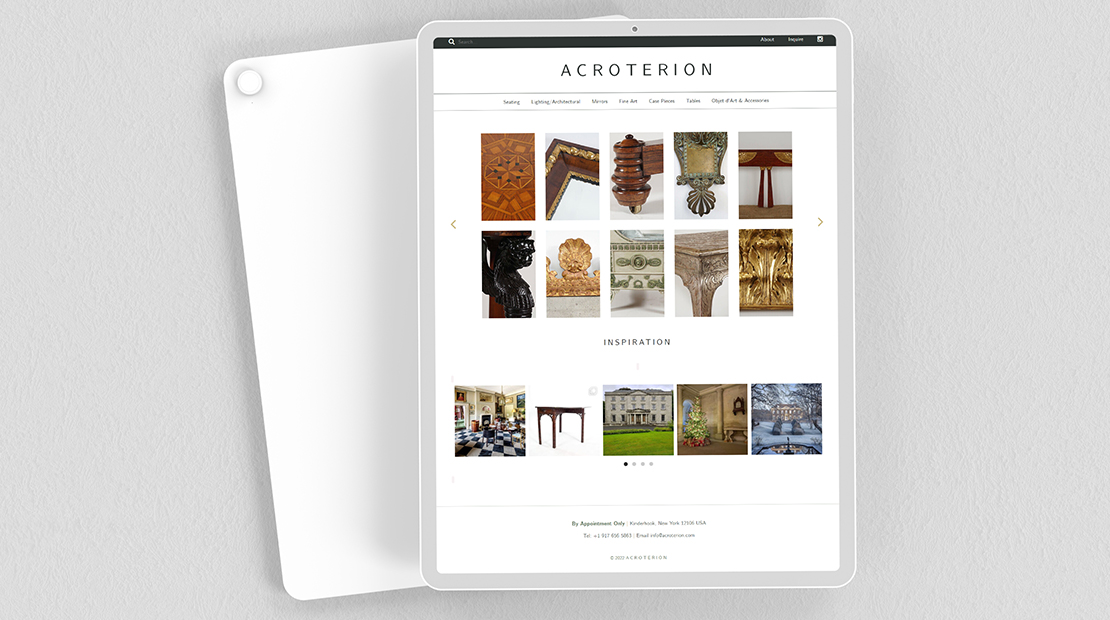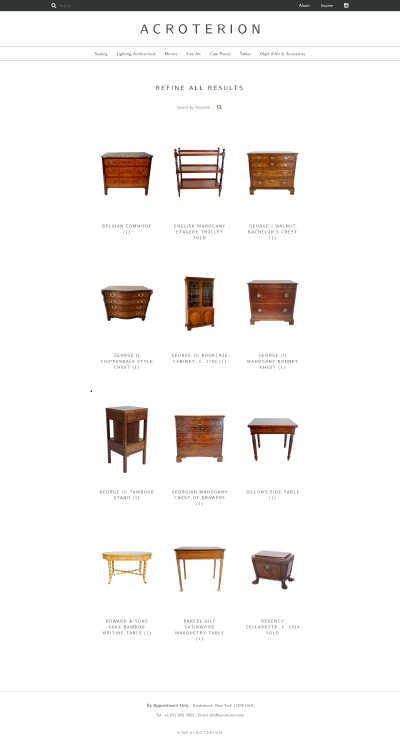 3Lane Approach
3Lane designed and built a website for Acroterion that has maintained its visual and functional integrity for over six years and continues to serve the needs of the brand. The UI/UX showcases the beauty of the products with a minimalist, brand-aligned design and guides audience segments towards their targeted conversion actions effortlessly, with search and filter tools allowing shoppers to easily browse and preview pieces from their device of choice.
Our Services
Brand Strategy & Design
Print Design
Research Analytics & Insights
SEO & Digital Advertising
Concept Development
Event & Trade Promotion
Web Design & Mobile Apps
Native, Influencer & Social Strategy
Testimonials
Let's Get Started
Thank You
We will be in touch soon!